Press Release 3
Sunday, July 10, 2022
Evanston Fire Department Responds to Residential House Fire in 2000 Block of Lincoln Street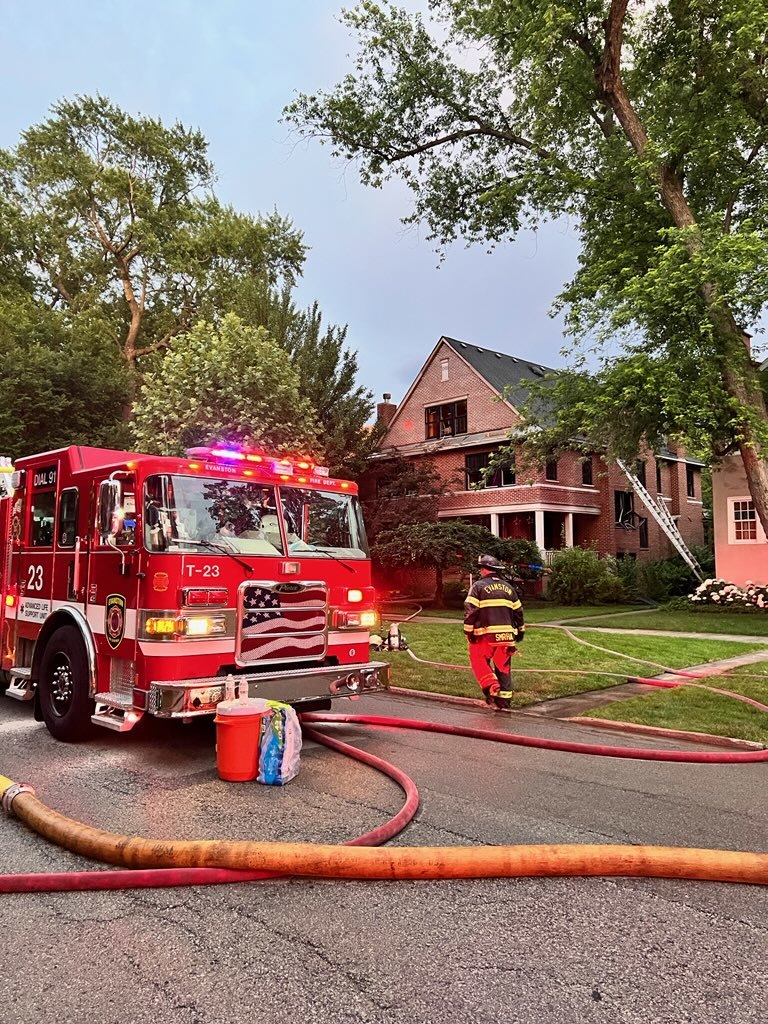 EVANSTON, IL - On Sunday, July 10, at approximately 8 p.m., Evanston Firefighters responded to 2028 Lincoln Street for the report of smoke coming from a single-family residence.
Upon the arrival of first-responding companies, a 3-story residential structure was reported to have heavy black smoke from the first floor. First arriving crews pulled two lines and quickly extinguished the fire, confined to the residence's first floor, minimizing fire and water damage. The cause of the fire is still under investigation.
The Evanston Fire Department utilized the MABAS BOX card system, bringing in several departments from neighboring communities to assist with the fire. One firefighter suffered heat exhaustion and was transported to a local hospital for evaluation. There were no reported civilian injuries.
For more information, please call/text 847-448-4311. For convenience, residents may dial 3-1-1 in Evanston.