Fundraisers
Evanston Firefighters Local 742 appreciates your support on our fundraisers.
2023 Final Four Party
lease join us for the Evanston Firefighters Local 742 Annual Final Four Fundraiser at The Firehouse Grill in Evanston on Saturday April 1st. We have 2 square boards, 1 per game. 8 payouts per game. $100 per square. Payouts are $7,500 per game and here is the breakdown… $1,250 at Half, $500 Half Reverse and 2 Square # pulls at $500 each. $2,750 Final, $1,000 Final Reverse and 2 Square # pulls at $500 each. Details for the party are on the attached flier. Contact Tim Gobat at 343fdny@gmail.com if you want squares and he will shoot you pics of the boards. As always, we really appreciate your support and hope to see you there!
UPDATE to our Final Four Fundraiser: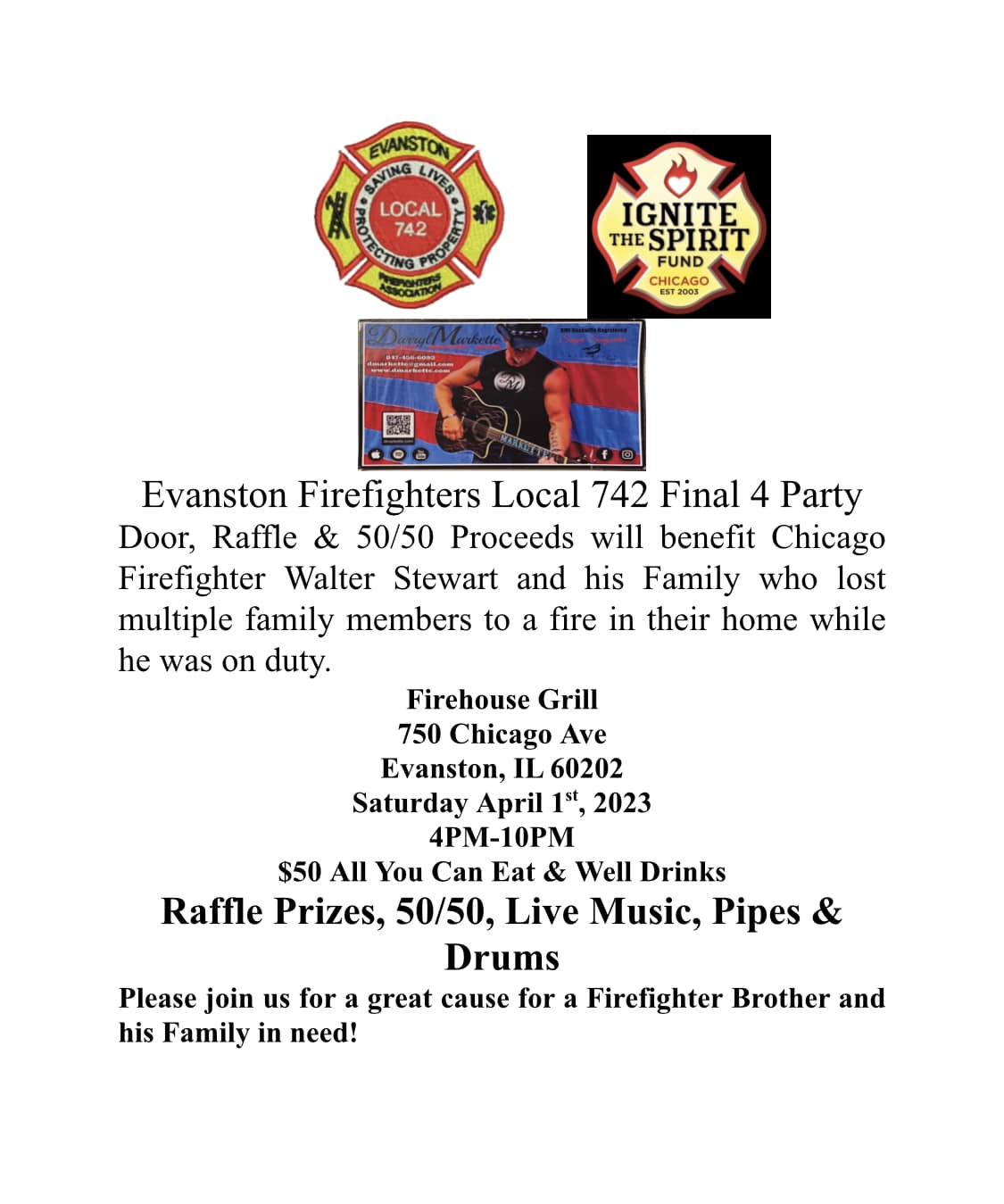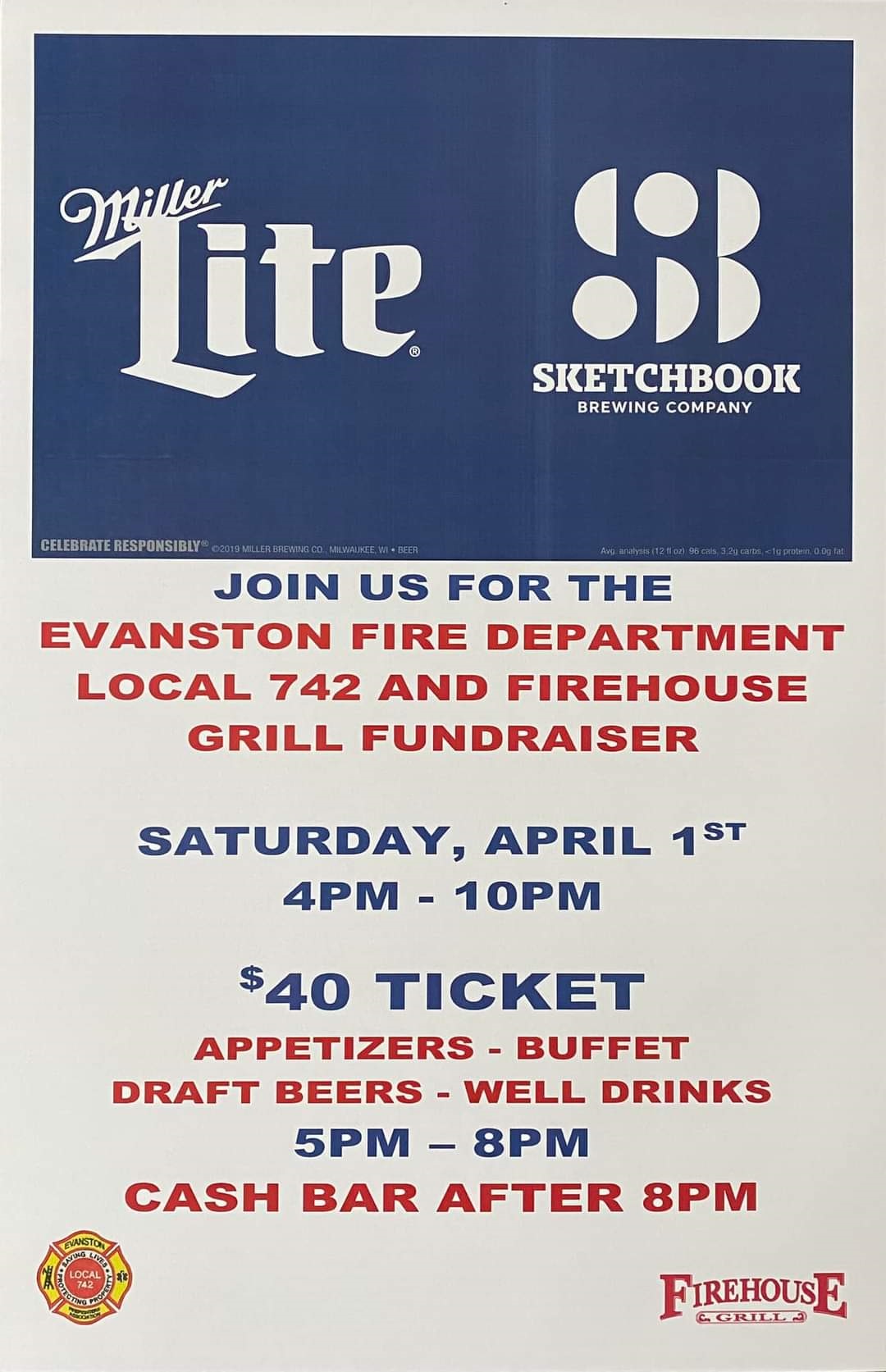 April 12, 2019
The Evanston Firefighters THANK YOU for your support last weekend at our Annual Basketball Madness Fundraiser and debut of Lager 742. It was a great and successful event and we look forward to seeing you back at next year's event!