Press Release 1
Tuesday, October 12, 2021 |
Evanston Fire Department to Host High-Rise Drill Downtown October 14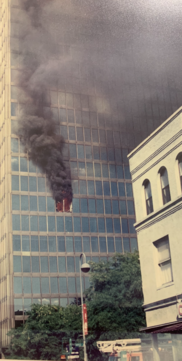 EVANSTON, IL - The Evanston Fire Department will be conducting a simulated high-rise fire on Thursday, October 14, from 5 p.m. until approximately 9 p.m. This multi-agency exercise will involve local area fire departments and Evanston at the Chase Bank, located at 1603 Orrington Avenue.

These drills will reinforce the skills necessary to quickly conduct fire suppression in a multistory structure. These types of training opportunities give Evanston and neighboring departments the ability to pool their personnel and resources together to accomplish their mission faster and more efficiently.

High-rise operations are highly technical and labor-intensive, requiring multi-agency collaboration to be successful. Area residents may notice a high level of fire department activity and vehicles in the area of Davis and Orrington during this training event.