Press Release 2
December 10, 2021 |
Firefighter Remembrance Ceremony for William Craig and George Stiles Marks 116th Anniversary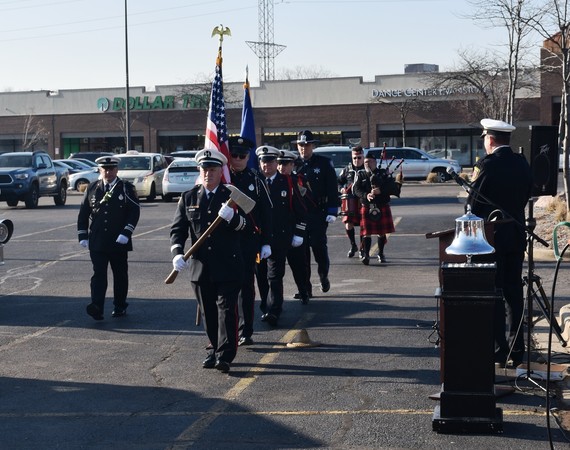 EVANSTON, IL - On Monday, December 13, at 0745 hours, the Evanston Fire Department will hold a remembrance ceremony for William Craig and George Stiles. Both firefighters died in the historic Clayton Mark Foundry fire in 1905 during a wall collapse. The ceremony will be held in the Valli Produce parking lot, located at 1910 Dempster Street, where Craig and Stiles perished.
Attendees are invited to meet near a dedicated stone located in the northeast corner of the parking lot. Individuals are encouraged to distance at least six feet and wear a face-covering in crowded outdoor settings. Masks will be on hand and available if needed.
All are welcome to attend this event. Please join us in honoring William Craig and George Stiles.