Town Information
Information about Evanston, IL.
Union Meeting:
NEXT UNION MEETING:
Tuesday, August 10, 2019.
7:30pm Fire House Grill
Newsletter:
Please sign up both current
and Retired Members so that
you don't miss important
announcements such as retirements,
funerals, current events, etc.
Too many times Brothers and
Sisters miss out on these events
due to a Kelly Day, vacation day,
etc. By joining the list, I will be
able to send out a notification to
each member who signs up to keep
you all better informed as to what
is going on. To help in that, if you
have information about a funeral
notification or event, please e-mail
Jeff Boetto at:
FyrEater21@aol.com to let me
know the information
so it can be passed along.
In Loving Memory:
Never Forget
Fire Chief Glen W. Ayers
April 16, 2019

Captain James C. Edwards, Jr.
April 4, 2019

Firefighter Roger Lecey
February 27, 2019

Firefighter Jerry "Ski" Czarnowski
January 4, 2019

Captain George Neuhaus
July 31. 2018

Firefighter Jerry Heber
July 29, 2018

Captain James McIntyre
June 25, 2018

Firefighter Neal Smithweck
March 29, 2018

Captain Robert Wagner
March 22, 2018

Chief Sanders "Sam" Hicks
June 16, 2017

Captain Edward Frank
June 14, 2017

Captain Ron Shulga
May 11, 2017

Captain George Strom
April 4, 2017

Division Chief James Mersch
March 30, 2017

Firefighter/Paramedic Gary Hilbert
March 21, 2017

Firefighter Thomas N. Kostopoulos
December 8, 2016

Captain Peter Erpelding
October 11, 2016

Firefighter Tomas Simpson
July 11, 2016
Assistant Fire Chief Thomas Hanson
January 10, 2015

Firefighter Kenneth Holmes
Sept. 2015

Firefighter/Paramedic Joseph F. Hayes
November 24, 2014
Captain James A. Cox
May 13, 2014

Captain Roger J. Pettinger
April 17, 2014

Firefighter Dave Henderson
December 9, 2013

Firefighter James M. Keaty
July 25, 2013

Firefighter William Lemieux
May 10, 2013

Firefighter Ben Ghiselli
February 27, 2013

Shift Chief James "Gov" Whalen
January 26, 2013

Assistant Fire Chief
Willard Thiel
January 4, 2013
Captain William L. Moore
August 16, 2012
Firefighter Bernard Burczak
January 5, 2012
Captain Bob Schwarz
November 30, 2011
Captain Daniel Lorden Sr.
June 24, 2011
Assistant Fire Chief
Edward E. Pettinger
November 12, 2010
Division Chief
David Franzen
July 29, 2010
Captain Mike Lass
May 28, 2010
Firefighter Richard G. Ruley Sr.
April 1, 2010
Firefighter/Paramedic Pat Reif
January 18, 2010
Captain Joe Planos
June 13, 2008
Assistant Fire Chief
Richard G. Schumacher
May 29, 2008
Firefighter Norman Peterson
April 13, 2008
Firefighter Stanley J. Broslovik
January 2, 2008
Firefighter Mike "Mickey" Ryan
December 27, 2007
Firefighter Bob Godemann
April 3, 2007
Chief John Wilkinson
November 29, 2006
Captain Joseph Burton
August 31, 2006
Captain LeRoy O. Dullin
March 19, 2006 (Past Union President)
Captain Ernest W. Bongratz
February 9, 2006

Captain Harold E. Cowell
January 24, 2006

Captain Peter Hanchar
January 6, 2006

Firefighter/Paramedic Chris Dwyer
May 18, 2005
Captain William Best
February 15, 2003
Captain William C. Currie
May 24, 1997
Firefighter/Paramedic
Marty Leoni
July 22, 1985

Firefighters Craig and Stiles
December 13, 1905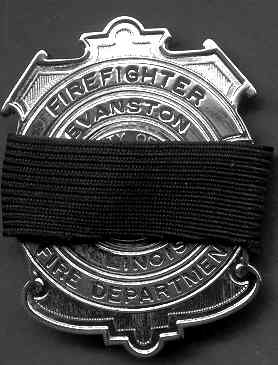 Town Information
Evanston, IL
The Evanston Fire Fighters Association Local 742 is a proud member of the International Association of Fire Fighters, as well as members of the Associated Fire Fighters of Illinois (Northern District).
The City of Evanston is located to the North of Chicago, to the East of Skokie, to the South of Wilmette, and our East boarder is Lake Michigan. Evanston is home to a vast array of historical residences, interesting businesses, and Northwestern University. The town is located on eight and a half square miles of land, with a population of 73,421 (2002 U.S. Census). The town has an ISO rating of 2.
One of the town's many features include the close proximity of door to door Emergency Medical Service. With the efforts of Local 742, the City of Evanston Fire Department implemented Advanced Life Support fire engines in late 1999. This means that our fire engines arrive at Medical Emergencies with at least one paramedic, and all of the capabilities of an ambulance company, with the exception of the ability to transport a patient to an Emergency Room. The result is Emergency Medical Personnel have an approximate two minute response time to every point in the City of Evanston. In addition to this impressive rapid response time to Medical Emergencies, there are three hospitals located at the corners of Evanston. St. Francis Hospital is a Level I Trauma Center, Evanston Hospital is a Level II Emergency Medical Facility located at the South and North ends of town. To the West lies Skokie Hospital, a Level II Emergency Medical Facility. The close proximity to these three Medical Facilities allows our ambulances response time to arrive at an Medical facility within eight minutes from every door in Evanston!
The Evanston Fire Department is made up of the following:
5 Fire Stations
2 Tiller Trucks (Both Advanced Live Support)
1 Heavy Rescue Squad
1 Reserve 105' Pierce Ladder Truck
5 Advanced Life Support Engines
2 Advanced Life Support Ambulances (1 Advanced Life Support Jump Ambulance, 1 Advanced Life Support Reserve)
Minimum Daily Manning of 26
Current Union Membership: 109 Active Members
FIRE STATIONS
Fire Administration
909 Lake Street
847.866.5918
Weekdays 8:30 - 5
Station 1
1332 Emerson Street
Built: 1996 Equipment: Engine 21: Fire Engine with Advance Life-Support EquipmentAmbulance 21: Advance Life-Support Ambulance Battalion 21: Shift Chief/Command Vehicle Squad 21: Heavy Rescue Squad 2005 Spartan with Mobile Air System, Special Rescue, Dive.
Typical Staffing: 6 Members - 1 Shift Chief, 1 Captain, 3 Firefighter/Paramedics, 1 Firefighter/EMT
Station 2
702 Madison Street
Built:1954 Renovated: 1990 Equipment: Engine 22: Fire Engine with Advance Life-Support Equipment Truck 22: 105' Aerial Ladder Truck with Advanced Life-Support Equipment Ambulance 22: Advance Life-Support Ambulance
Typical Staffing: 8 Members - 2 Captains, 4 Firefighter/Paramedics, 2 Firefighter /EMTs
Station 3
1105 Central Street
Built: 2004 Equipment: Engine 23: Fire Engine with Advance Life-Support Equipment Truck 23: 105' Aerial Ladder Truck with Advanced Life Support Equipment Ambulance 23: Advance Life-Support 2nd Line Ambulance (Staffed by engine crew when needed)
Typical Staffing: 6 Members - 2 Captains, 2 Firefighter/Paramedics, 2 Firefighter/EMTs
Station 4
1817 Washington
Built: 1988 Equipment: Engine 24: Fire Pumper Engine with Advance Life-Support Equipment
Typical Staffing: Captain, Firefighter/Paramedic, Firefighter/EMT
Station 5
2830 Central Street
Completed in 2008 and ribbon cutting ceremony on February 27, 2009, Fire Station #5, 2830 Central Street, is the City of Evanston's first "green" building. The City employed Muller & Muller Architects, Inc. (MM) to design the new fire station, directing the company to design a building to meet basic requirements to obtain certification from Leadership in Energy and Environmental Design (LEED). MM surpassed basic certification and attained Silver LEED certification.
LEED certification is offered by United States Green Building Council (USGBC) to buildings that use environmentally-friendly design, materials and energy-efficient construction. These buildings are also known as "green buildings."
The new design has two stories with three apparatus bays, kitchen, dining area, day room, workout room, turn out gear room and de-con room with shower to wash down contaminated turnout gear and equipment. There is also a watch office on the first floor. The second floor houses dorm rooms, a locker room and washrooms. The building also has a basement to house mechanical equipment and storage. Fire Department staff requested a drive-through bay to avoid stopping traffic when backing into the station on Central Street when returning from calls.
Equipment: Engine 25: Fire Pumper Engine with Advance Life-Support Equipment Also stored are the Fire Investigation Vehicle, Fire Safety Town Trailer, Emergency Light Plant, Reserve Engine, and a Reserve Ambulance.
Typical Staffing: Captain, Firefighter/Paramedic, Firefighter/EMT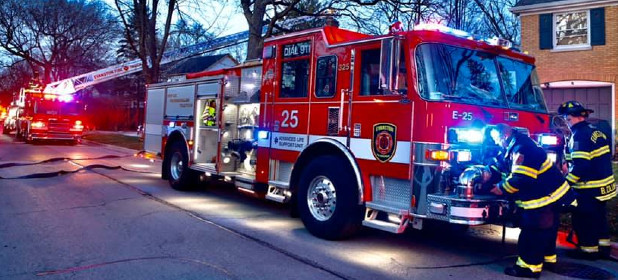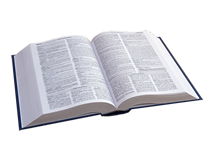 Saving Lives Protecting Property