Privacy
Local 742 values your right to privacy. We will will send out our newsletter to those who sign up to receive it. You can unsubscribe at any time.
Union Meeting:
NEXT UNION MEETING:
Friday, April 17 7:30pm
Via teleconference
Newsletter:
Please sign up both current
and Retired Members so that
you don't miss important
announcements such as retirements,
funerals, current events, etc.
Too many times Brothers and
Sisters miss out on these events
due to a Kelly Day, vacation day,
etc. By joining the list, I will be
able to send out a notification to
each member who signs up to keep
you all better informed as to what
is going on. To help in that, if you
have information about a funeral
notification or event, please e-mail
Jeff Boetto at:
FyrEater21@aol.com to let me
know the information
so it can be passed along.
In Loving Memory:
Never Forget
Firefighter Fred McGowan
April 22, 2020

Fire Chief Glen W. Ayers
April 16, 2019

Captain James C. Edwards, Jr.
April 4, 2019

Firefighter Roger Lecey
February 27, 2019

Firefighter Jerry "Ski" Czarnowski
January 4, 2019

Captain George Neuhaus
July 31. 2018

Firefighter Jerry Heber
July 29, 2018

Captain James McIntyre
June 25, 2018

Firefighter Neal Smithweck
March 29, 2018

Captain Robert Wagner
March 22, 2018

Chief Sanders "Sam" Hicks
June 16, 2017

Captain Edward Frank
June 14, 2017

Captain Ron Shulga
May 11, 2017

Captain George Strom
April 4, 2017

Division Chief James Mersch
March 30, 2017

Firefighter/Paramedic Gary Hilbert
March 21, 2017

Firefighter Thomas N. Kostopoulos
December 8, 2016

Captain Peter Erpelding
October 11, 2016

Firefighter Tomas Simpson
July 11, 2016
Assistant Fire Chief Thomas Hanson
January 10, 2015

Firefighter Kenneth Holmes
Sept. 2015

Firefighter/Paramedic Joseph F. Hayes
November 24, 2014
Captain James A. Cox
May 13, 2014

Captain Roger J. Pettinger
April 17, 2014

Firefighter Dave Henderson
December 9, 2013

Firefighter James M. Keaty
July 25, 2013

Firefighter William Lemieux
May 10, 2013

Firefighter Ben Ghiselli
February 27, 2013

Shift Chief James "Gov" Whalen
January 26, 2013

Assistant Fire Chief
Willard Thiel
January 4, 2013
Captain William L. Moore
August 16, 2012
Firefighter Bernard Burczak
January 5, 2012
Captain Bob Schwarz
November 30, 2011
Captain Daniel Lorden Sr.
June 24, 2011
Assistant Fire Chief
Edward E. Pettinger
November 12, 2010
Division Chief
David Franzen
July 29, 2010
Captain Mike Lass
May 28, 2010
Firefighter Richard G. Ruley Sr.
April 1, 2010
Firefighter/Paramedic Pat Reif
January 18, 2010
Captain Joe Planos
June 13, 2008
Assistant Fire Chief
Richard G. Schumacher
May 29, 2008
Firefighter Norman Peterson
April 13, 2008
Firefighter Stanley J. Broslovik
January 2, 2008
Firefighter Mike "Mickey" Ryan
December 27, 2007
Firefighter Bob Godemann
April 3, 2007
Chief John Wilkinson
November 29, 2006
Captain Joseph Burton
August 31, 2006
Captain LeRoy O. Dullin
March 19, 2006 (Past Union President)
Captain Ernest W. Bongratz
February 9, 2006

Captain Harold E. Cowell
January 24, 2006

Captain Peter Hanchar
January 6, 2006

Firefighter/Paramedic Chris Dwyer
May 18, 2005
Captain William Best
February 15, 2003
Captain William C. Currie
May 24, 1997
Firefighter/Paramedic
Marty Leoni
July 22, 1985

Firefighters Craig and Stiles
December 13, 1905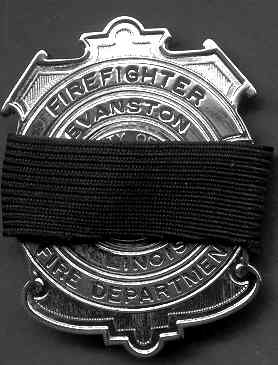 Web Site Privacy Information
EFD Local 742
recognizes that respecting user privacy over the Internet is of utmost importance. This privacy statement is designed to provide information about the privacy and data collection practices for the site: http://www.efdlocal742.COM. The Site is operated by Union Fire Web Design.
If you have questions or concerns regarding this statement, you should first contact our site coordinator at FyrEater21@aol.com or by postal mail to:
Union Fire Web Design
303 N Raven Rd.
Shorewood, IL
60404
Identifying Information. In general, you can visit the Site without telling us who you are or providing any information about yourself. In some areas of the Site, we ask you to provide information that will enable us to process an order, offer services that require registration, assist you with technical support issues or to follow up with you. Generally, EFD Local 742 requests identifying information when you:
Sign up for our newsletter
Provide feedback to an online survey or tell us about an idea or suggestion.
Request information or files from technical support or customer service.

In these instances, EFD Local 742 will ask for your name, address, e-mail address, phone number and other appropriate information needed to provide you with these services. In all instances, if you receive a newsletter or other mailing from us, you will always be able to "unsubscribe" to these mailings at any time.
What EFD Local 742 Will Do With Your Information. If you choose to give us personal information for any of the purposes above, this information is retained by EFD Local 742 and will only be used by EFD Local 742 to support your customer relationship with us. We will not add you to a mailing list, or newsletter without your registration for this service. We will only contact you if further information is required from you to complete a service.
What Others May Do With Your Information. EFD Local 742 does not share, rent, or sell any personally identifying information provided through our Site (such as your name or email address) to any outside organization for use in its marketing or solicitations.
EFD Local 742 On-line Store. The EFD Local 742 On-line Store is not affiliated with EFD Local 742. The link will take you to Evanston Imprintables, or you may call them directly for an order of our merchandise with EFD logo's.
Third Party Links
EFDLocal742.com does provide links to other sites. Other Internet sites and services have separate privacy and data collection practices. Once you leave WWW.EFDLocal742.COM, EFD Local 742 cannot control, and has no responsibility for, the privacy policies or data collection activities at another site.
Cookies
At times, we will use a feature on your web browser to send your computer a "cookie". We do not use cookies to retrieve any personal information from your computer. We only use cookies to learn ways to enhance our Sites, and to give you better, more personalized service while in our web site. You can reset your browser to refuse all cookies or indicate when a cookie is sent. However, some functions of the Sites will not function if you refuse cookies. These areas of our web site will have information posted about cookies, and when a cookie will be uploaded to your computer.
Children's Privacy Protection
EFD Local 742 is sensitive to the heightened need to protect the privacy of children under the age of 13. The vast majority of the material on our web site is not intended for children and is not targeted to children under the age of 13. We do not knowingly collect data from children and, if we learn that we have received personal data from a child, we will remove this information from our database.
Changes to this Policy
EFD Local 742 may from time to time revise its privacy policy. You should therefore periodically visit this page, so you are aware of any such revisions. We will not, however, use your existing information in a manner not previously disclosed. You will be advised and have the opportunity to opt out of any new use of your information.
Contacting Us. If you have any questions about our privacy policy and/or the practices of our web site, you can write to:
Evanston Fire Fighters Association
P.O. Box 1275
Evanston, IL
60204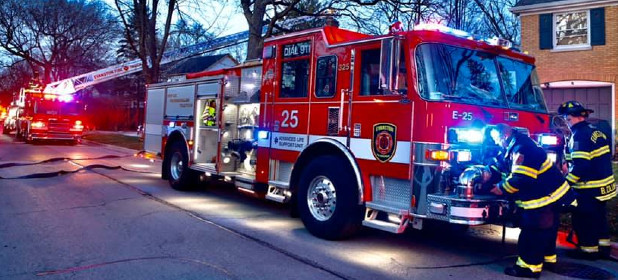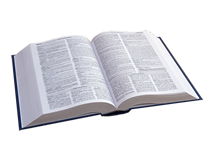 Saving Lives Protecting Property