Press Release 1
Press Releases about Evanston Local 742, the Evanston FD, etc.
Union Meeting:
NEXT UNION MEETING:
Tuesday, August 10, 2019.
7:30pm Fire House Grill
Newsletter:
Please sign up both current
and Retired Members so that
you don't miss important
announcements such as retirements,
funerals, current events, etc.
Too many times Brothers and
Sisters miss out on these events
due to a Kelly Day, vacation day,
etc. By joining the list, I will be
able to send out a notification to
each member who signs up to keep
you all better informed as to what
is going on. To help in that, if you
have information about a funeral
notification or event, please e-mail
Jeff Boetto at:
FyrEater21@aol.com to let me
know the information
so it can be passed along.
In Loving Memory:
Never Forget
Fire Chief Glen W. Ayers
April 16, 2019

Captain James C. Edwards, Jr.
April 4, 2019

Firefighter Roger Lecey
February 27, 2019

Firefighter Jerry "Ski" Czarnowski
January 4, 2019

Captain George Neuhaus
July 31. 2018

Firefighter Jerry Heber
July 29, 2018

Captain James McIntyre
June 25, 2018

Firefighter Neal Smithweck
March 29, 2018

Captain Robert Wagner
March 22, 2018

Chief Sanders "Sam" Hicks
June 16, 2017

Captain Edward Frank
June 14, 2017

Captain Ron Shulga
May 11, 2017

Captain George Strom
April 4, 2017

Division Chief James Mersch
March 30, 2017

Firefighter/Paramedic Gary Hilbert
March 21, 2017

Firefighter Thomas N. Kostopoulos
December 8, 2016

Captain Peter Erpelding
October 11, 2016

Firefighter Tomas Simpson
July 11, 2016
Assistant Fire Chief Thomas Hanson
January 10, 2015

Firefighter Kenneth Holmes
Sept. 2015

Firefighter/Paramedic Joseph F. Hayes
November 24, 2014
Captain James A. Cox
May 13, 2014

Captain Roger J. Pettinger
April 17, 2014

Firefighter Dave Henderson
December 9, 2013

Firefighter James M. Keaty
July 25, 2013

Firefighter William Lemieux
May 10, 2013

Firefighter Ben Ghiselli
February 27, 2013

Shift Chief James "Gov" Whalen
January 26, 2013

Assistant Fire Chief
Willard Thiel
January 4, 2013
Captain William L. Moore
August 16, 2012
Firefighter Bernard Burczak
January 5, 2012
Captain Bob Schwarz
November 30, 2011
Captain Daniel Lorden Sr.
June 24, 2011
Assistant Fire Chief
Edward E. Pettinger
November 12, 2010
Division Chief
David Franzen
July 29, 2010
Captain Mike Lass
May 28, 2010
Firefighter Richard G. Ruley Sr.
April 1, 2010
Firefighter/Paramedic Pat Reif
January 18, 2010
Captain Joe Planos
June 13, 2008
Assistant Fire Chief
Richard G. Schumacher
May 29, 2008
Firefighter Norman Peterson
April 13, 2008
Firefighter Stanley J. Broslovik
January 2, 2008
Firefighter Mike "Mickey" Ryan
December 27, 2007
Firefighter Bob Godemann
April 3, 2007
Chief John Wilkinson
November 29, 2006
Captain Joseph Burton
August 31, 2006
Captain LeRoy O. Dullin
March 19, 2006 (Past Union President)
Captain Ernest W. Bongratz
February 9, 2006

Captain Harold E. Cowell
January 24, 2006

Captain Peter Hanchar
January 6, 2006

Firefighter/Paramedic Chris Dwyer
May 18, 2005
Captain William Best
February 15, 2003
Captain William C. Currie
May 24, 1997
Firefighter/Paramedic
Marty Leoni
July 22, 1985

Firefighters Craig and Stiles
December 13, 1905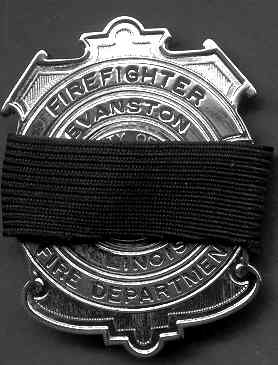 Press Release 1
Evanston Fire Department Fire 605 Sheridan Rd.
August 20, 2019
Evanston Fire Department Saves Four Pets From an Apartment Fire at 605 Sheridan Rd.
EVANSTON, ILLINOIS - On Tuesday, August 20 at 5:17 p.m., the Evanston Fire Department was dispatched to 605 Sheridan Rd. for a report of an apartment fire in a four-story multi-family courtyard building.
First-arriving companies found the fire confined to a rear, first floor unit of the building. The first two companies made an aggressive interior attack extinguishing the fire within minutes. While conducting secondary searches fire crews found and removed two cats and two dogs from the apartment of origin. First responders had to resuscitate three of the four animals using specialized pet oxygen masks, all four pets survived.
There were no other reported injuries during this incident.
The Evanston Police Department was there to assist the resident who may be displaced by the fire.
At this time, the cause is unknown and under investigation by the Evanston Fire Prevention Bureau.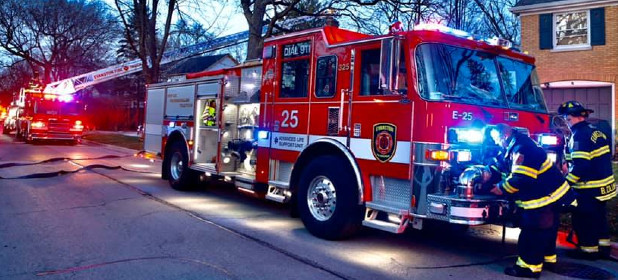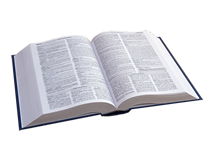 Saving Lives Protecting Property